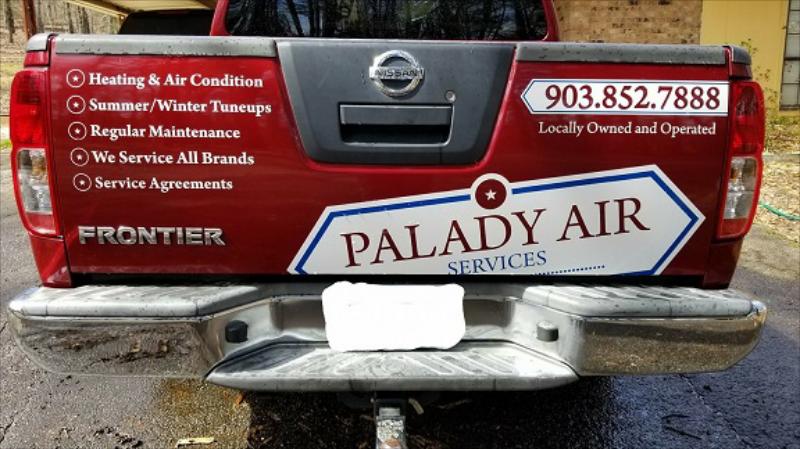 PROFESSIONAL HVAC INSTALLATION, REPAIR AND MAINTENANCE
A Trusted HVAC Contractor in Brownsboro, Tyler, Athens, and the Surrounding Areas
HVAC SERVICE FOR ONLY $79
24/7 EMERGENCY SERVICE
When the weather gets too hot or too cold, you rely on your HVAC system for comfort. If your AC is on the fritz or your furnace is malfunctioning, call Palady Air Services for assistance. We offer HVAC services in Tyler, Brownsboro and across East Texas.
Enjoy the energy-efficient benefits of a brand-new air conditioner.
24/7 SERVICE AVAILABLE
Fight the winter cold with a reliable heating system.
HVAC SERVICE ONLY $79
We'll take a closer look at your HVAC system to fix the problem.
Call Today (903) 852-7888
Save money on repairs by preventing damage from the start.
24/7 SERVICE AVAILABLE
You can prevent major problems to your air conditioning and heating
HVAC SERVICE ONLY $79
Preventive HVAC Maintenance in Brownsboro, TX, Tyler, TX and the Surrounding Areas
Add years to your HVAC system with preventive maintenance services from our HVAC contractor. Whether you need us to fix a small issue or handle a large installation project, trust us to take on the challenge professionally. Call Palady Air Services as soon as possible to schedule an appointment today.
QUICK, DEPENDABLE HVAC REPAIR SERVICE
THERE'S NO REASON WHY YOUR HVAC SERVICE SHOULDN'T BE EASY AND AFFORDABLE. WITH OVER 42 YEARS OF EXPERIENCE, PALADY AIR SERVICES HAS MADE IT EASY TO ADDRESS ANY TYPE OF HVAC PROBLEM AT HOMES AND BUSINESSES IN BROWNSBORO, TYLER, ATHENS AND SURROUNDING AREAS.
BRING COMFORT BACK TO YOUR HOME OR BUSINESS. CALL US TODAY FOR HVAC REPAIR OR INSTALLATION SERVICES.